Friday, August 5 2005
While we know we're starting to sound a little like a broken record, Lost Coast, Day of Defeat, and Aftermath are in the final phases of development and being polished for release. While the latter two aren't quite at the point where we can nail down an exact release date, we're expecting to have Lost Coast ready in a couple of weeks.
One of the interesting features we added to Lost Coast is a commentary system, where you'll be able to hear first-hand some of the background on the features and choices in Lost Coast from the team responsible for building it. If this is something that goes over well with the community, we'll be adding it into our future titles.
We'll also be releasing a new SAS model for Counter-Strike: Source in the very near future. Here are a couple of screenshots of what it looks like currently.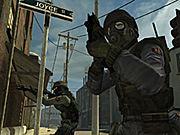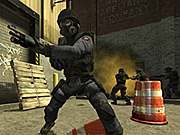 Finally, next week we'll have an announcement of another new game that will be coming to Steam that wasn't built here at Valve.